The year 2020 was an amazing year as we were faced with diverse challenges and hurdles. The COVID-19 pandemic struck hard and lots of families, businesses, and service providers were wretchedly affected. As though that wasn't enough, there were fallouts from the peaceful protest, affecting even more businesses, shops were looted and burnt, people source of livelihood went down in flames in a twinkle of an eye. Families lost their loved ones to the pandemic, the hardship grew even worse.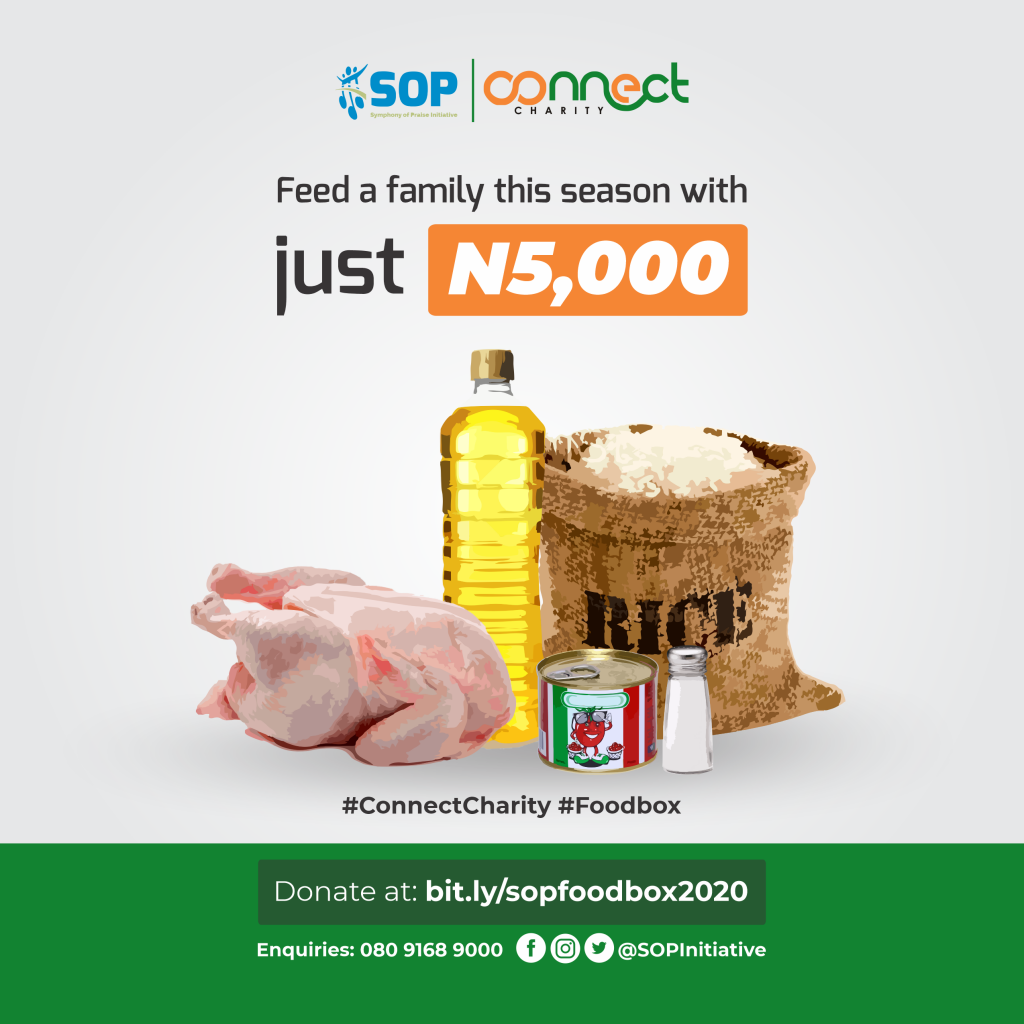 These and other reasons were why the project idea #Foodbox was initiated. We had an initial intention to feed 100 families that will not be able to provide a Christmas meal for themselves. We wanted to keep the essence of Christmas alive for many even at that hard time. The project started on November 7, 2020, and ran for six weeks.
The 2020 ConnectCharity team, led by Kim Ojirigho reached out to the public with the idea and sought funds. We then asked the public to nominate some beneficiaries for these food boxes i.e. people or families they know were struggling to put food on their tables due to the pandemic or some other hardship.
We got a total nomination of 134 families/beneficiaries and did some due diligence on the list to ascertain their authenticity by reaching out to both the nominators and the beneficiaries to hear their stories and/or reasons for nominations. Eventually, 120 families were selected.
Stories of pains people were faced with included that of some who lost their breadwinners, loss of businesses and jobs, single mums with 4 or 5 kids struggling with their businesses yet with physical disabilityies, inability to pay rent nor feed, etc.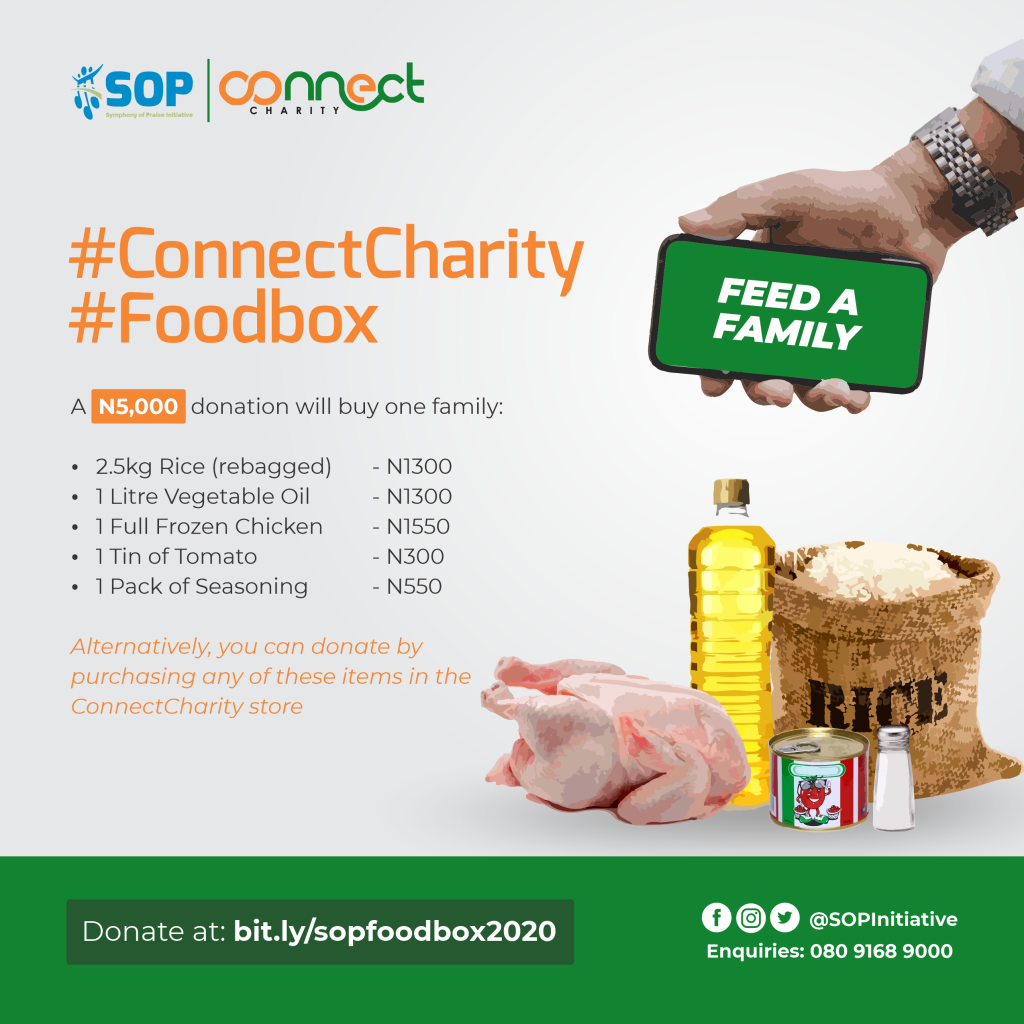 We raised a total of 657,000 Naira from 64 donors locally and internationally via direct donations to our SOP Initiative bank account or purchase of Food boxes from our 'Paystack-enabled' virtual store, and this allowed us expand our reach to feed 20 more families added to the initial 100 families planned for. A breakdown of how the funds were used is below:
• 85% spent on the food items
• 8% for logistics and distribution
• 1% bank charges/deductions
• about 39,420 naira balance in the bank
We had two modes of distribution: we had those who came to pick up at our stipulated pickup venue, and we had those we delivered the food boxes to their doorsteps due to proximity challenge or disabilities. Most of these distributions were done on 20th of December and the spill overs were completed the following day using dispatch rider services.
We got beautiful feedbacks!
And we will like to have more feedbacks or testimonials in the comment section below.